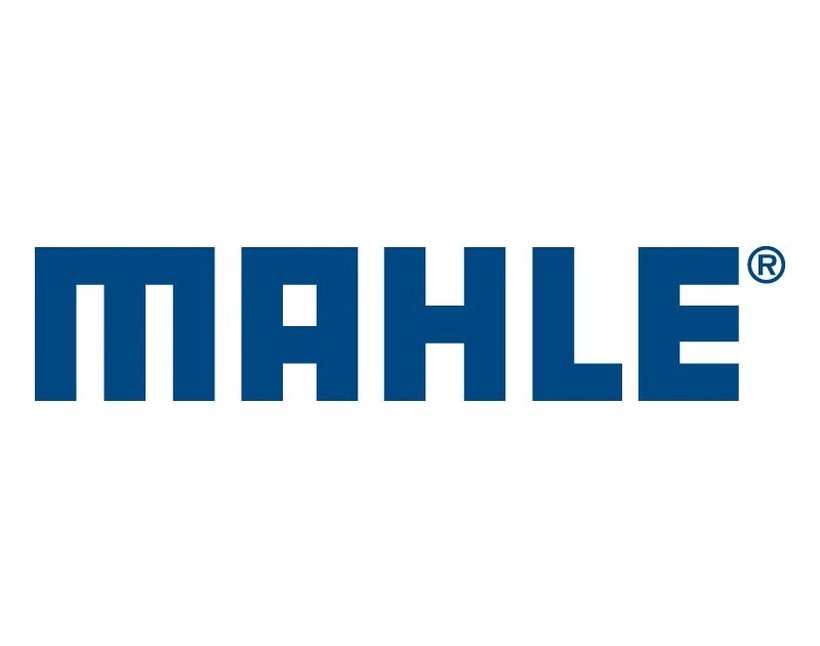 Ste vedeli, da vas od sanjske službe lahko loči samo en klik? DANES SE JE ZAČEL NAJVEČJI REGIONALNI ZAPOSLITVENI SEJEM. Sejem bo potekal od 13. do 21. oktobra 2021 in bo odprt od 0.00 do 24.00 ure, preko spletne strani TUKAJ pa ga lahko obiščete iz katere koli naprave (namizni, prenosni, tablični računalnik ali mobilni telefon). Na sejmu se predstavlja tudi eno izmed vodilnih podjetji v Sloveniji - MAHLE Electric Drives Slovenija.
MAHLE Electric Drives Slovenija se predstavi - Intervju z generalnim direktorjem dr. Guntram Haas (Radio Koper)
In the beginning, perhaps, how did the COVID epidemic affect MAHLE Šempeter?
The COVID epidemic has indeed influenced our business significantly. First, we had to make sure that all our employees had a safe place to work, and secondly, also our sales levels dropped significantly in 2020 compared to 2019. It all came on a very short notice in March last year, so we had to react very fast. Both together, having a safe place for our employees and having lower sales level, was a very big burden for our operating result in the company. The year 2020 was, as has been said, of course mainly marked by an epidemic. What business results have you achieved in these new conditions? In 2020, the business results were of course much worse than compared to 2019, also our sales levels dropped by 10%, but I think one of the main results in 2020 was also that we could keep all our employees working in Šempeter, which was extremely important for us, because we know that after 2020, in 2021, we will be growing again.
We say that a crisis, whatever it may be, can also be an opportunity. Your thinking, your opinion?
I cannot confirm more. I think every crisis also is a chance. Why? Because it opens up things that you usually do not see, so we got a much better idea about our productivity in the plant. We also realised that we can do working from home, which was not there previously, and finally, also, we got very close with our employees, because we had to take care of the health and safety of our employees, so I would definitely say that after the crisis, we are stronger than before the crisis.
What is the company's strategy for the future? Are you planning any investments and which ones?
First of all, we are in the middle of a transformation of the automotive sector. Everything goes in the direction of e-mobility, that means that also our investments are strongly related to e-mobility investments. We are launching 5 to 6 new programs every year, and we are part of the transformation of the company. In the past, we used to produce products for combustion engines, now we are producing more and more products for alternative power trains, e-mobility applications, and we keep investing every year several million euros into new equipment and also into new people.
MAHLE Šempeter is without a doubt one of the most important companies in this environment. What can this environment expect from this company, what can it expect from it?
I see a bright future for us, I have to say. Why? Because we are part of this transformation of the automotive industry. That means that while old programs are stopped, new programs are running up, and in Slovenia we currently employ 2500 people. We introduce more and more automated lines so that means that we are also looking for engineers, production engineers, software engineers, electrical engineers, mechanical engineers and we are also one of the development centres within MAHLE, globally, for the electric traction drive motors. So, if you ask me, here, everything is possible.
We know that Šempeter has always had a strong development core, a development part. Therefore, such a strong development part now remains and, as you have already said, you will employ staff with a higher education and a lot of knowledge. Can you tell us a little bit more about this topic, how do you plan?
First of all, in MAHLE; we have 12 R&D centres, and MAHLE Electric Drives is one of them. We have offices in Šempeter priGorici, in Ljubljana and in Maribor, so we are in the whole of Slovenia. Our new employees which are joining the company are very well embedded into the current structure. They get quite a lot of training across different departments. Some of them even have global assignments, so they come to the company but then they work in China, US, or Spain or Germany and come back to Slovenia. For new employees, we also have the opportunity to go into an international graduate program, so they maybe even are around the world for 18 months before they are finally employed in MAHLE Electric Drives Slovenia. We also have very close cooperation with universities and technological centres in Ljubljana and of course in Nova Gorica and in Maribor, especially.
You said that MAHLE Šempeter will grow after this epidemic. Does this mean that you will also increase the number of employees compared to what it is now or was last year?
This is not so easy to answer. Generally, I would say yes, but we also have to see that the new programs are also more and more on automated lines, so what we see is a change in the competence that is required. More and more we are dependent on having strong engineering staff which we are mainly looking for new engineers, and whether the amount of people totally is growing, is finally dependent on how the market is growing. In the past years we have been growing quite strong in terms of people also. In the future years, I would rather see a transformation of the people in the company from the old programs to the new programs and in terms of turnover or sales, we will definitely grow more than 10% every year.
You have been in Slovenia for 3 years. For example, did conditions at all levels live up to your expectations? How would you comment on what the business environment is like?
I think we are here somewhere really in the centre of Europe, we are very connected to neighbouring countries with transport routes, on the sea, so that's a big advantage. Many people speak many languages. So people speak, apart from Slovenian, of course, English, they speak Italian, they maybe even speak German, which is not a disadvantage in a German company. The country offers a marvellous environment, excellent food, so I very often tell to my colleagues in other countries, that this here is like a paradise. But if you ask me specifically what could be better – and there's always room for improvement – I would say Slovenia should focus stronger on the education system. This is really something where we see a lack at the moment, especially with technological fields like electrical engineering, mechanical engineering, software engineering, hardware engineering…so, all kinds of technological fields should be stronger educated, and then I think Slovenia will have a great future.
Perhaps we could assess more precisely what MAHLE Šempeter means within the entire MAHLE system?
I would say MAHLE Slovenia is an extremely important part of MAHLE. First of all, we are a part of our business unit Electronics and mechatronics which is basically the base of transformation of the automotive industry. Within this business unit, Šempeter is the biggest plant, so there is automatically a very high attention for MAHLE what is happening in Slovenia. From that perspective, I would say MAHLE has now 7 years of experience working in Slovenia after the acquisition of the company here. I think it was the right decision and we also have a very close relation, on an international network, to especially Stuttgart in Germany, of course, to Spain, but also to China and Japan, and I think MAHLE Šempeter plays a very important and good role here
Obiščite podjetje MAHLE Electric Drives Slovenija na njihovi virtualni stojnici na Regionalnem zaposlitvenem sejmu TUKAJ!